PINE RIDGE MISSION
HIGH SCHOOL YOUTH
Church of God, Allen, SD
July 3-10, 2021
WHO WE'RE SERVING WITH
Tim & Kim Wardell have been serving the Lakota people of Allen, South Dakota, on the Pine Ridge Reservation since 2016. We will join them in their mission to bring God's hope to the community. This trip is an opportunity, not only to grow in your faith, but to PUT YOUR FAITH INTO ACTION.
WHO CAN GO?
YOUTH CURRENTLY GRADES 8-12 (2020/21)
REGISTRATION DATES:
OPENS:     April 19 at noon
CLOSES:     May 19 or when space filled
COST: $75
PAYMENTS DUE:
$25   DEPOSIT due w/registration
FULL PAYMENT due June 7
WHAT'S INCLUDED:
LODGING * TRANSPORT * MEALS * FUN
SPACE LIMITED. REGISTER EARLY!
A limited number of scholarships are available. Contact us for more information.
ADDITIONAL FORMS REQUIRED
QUESTIONS?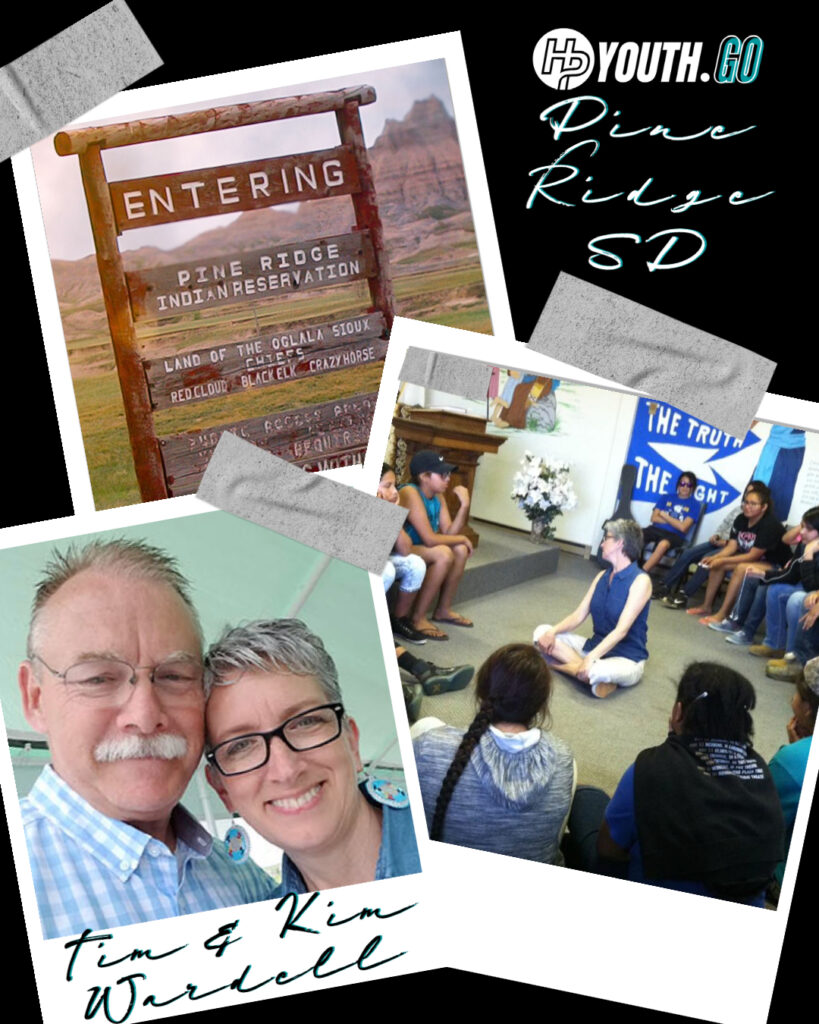 GENERAL SCHEDULE
SATURDAY, JULY 3
     Travel Day (depart from  church @noon)
SUNDAY, JULY 4
     Attend church at mission site;
     Prayer walk and visitation in the village
MONDAY—WEDNESDAY, JULY 5-7
     VBS and Teen Nights
THURSDAY, JULY 8
     Community Event Day
FRIDAY, JULY 9
     Sightseeing Day
SATURDAY, JULY 10
     Head Home (depart for home @noon)
ADDITIONAL FORMS REQUIRED
REQUIRED MEETINGS
Unexcused absences will result in removal from the trip with no refund.
Absences must be confirmed with Brittney directly. 
HPYouth Go - Pine Ridge Registration
Registration form for the High School Youth mission trip to Pine Ridge, SD, July 3-10, 2021.