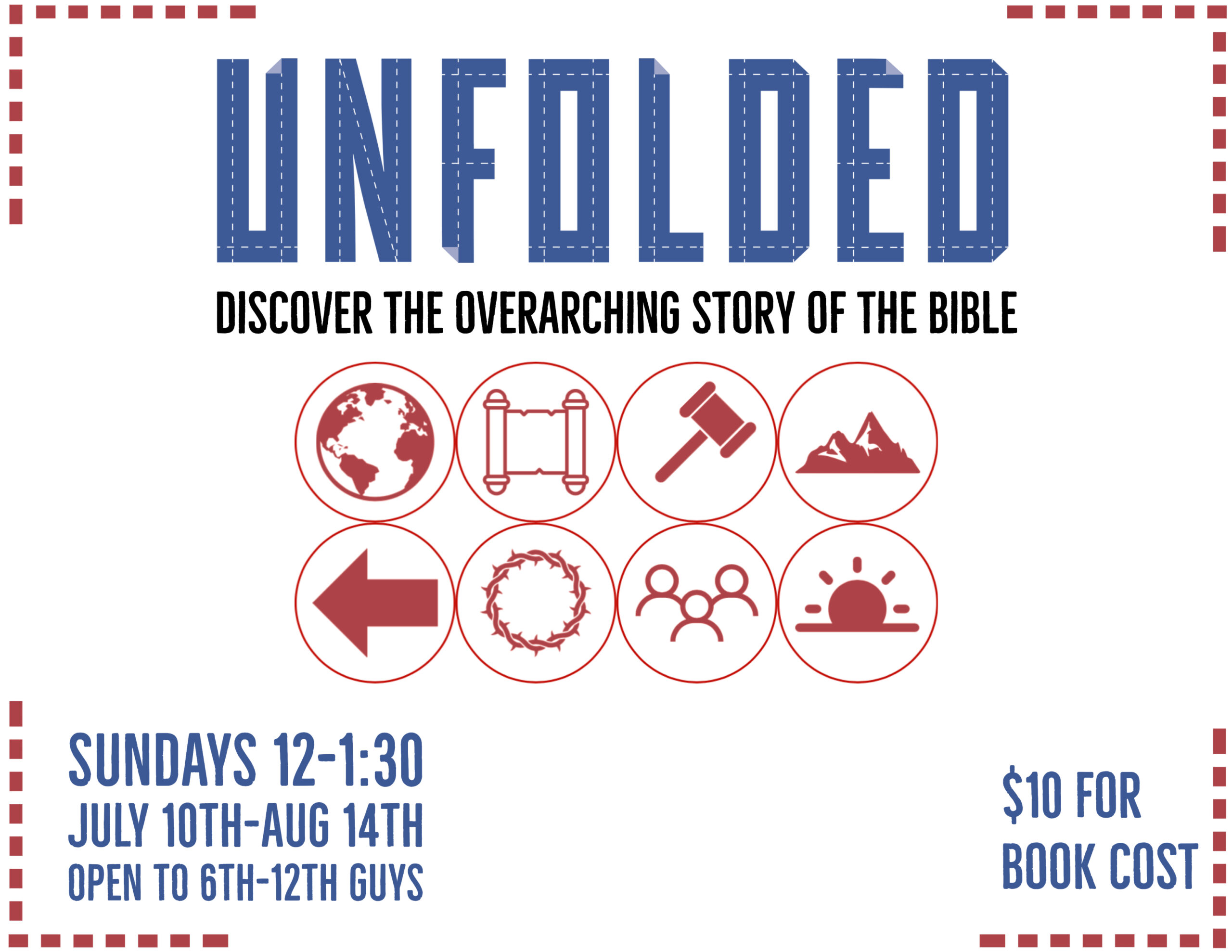 UNFOLDED
HPYOUTH GUYS STUDY: DISCOVER HOW ALL EVENTS IN THE BIBLE POINT TO SALVATION IN JESUS
SUNDAYS 12-1:30pm   |   $10
JULY 10 – AUGUST 14 in the YOUTH CENTER
God wants to be known. He is not silent, and
He gave us a story…His Story!
"Because the Bible is God's story where He reveals Himself to us, we must see it as one story. And there is no better hero, no higher stakes, no greater rescue, and no better ending than what we discover in His story. Every other story pales in comparison. And all of it is true and has deep implications for us today.
That's what is so exciting about the Bible–and why He has invited us in."
–Eric Geiger, author of Unfolded
UNFOLDED: HPYOUTH GUYS
Sundays 12-1:30pm Youth Center July 10 - Aug 14