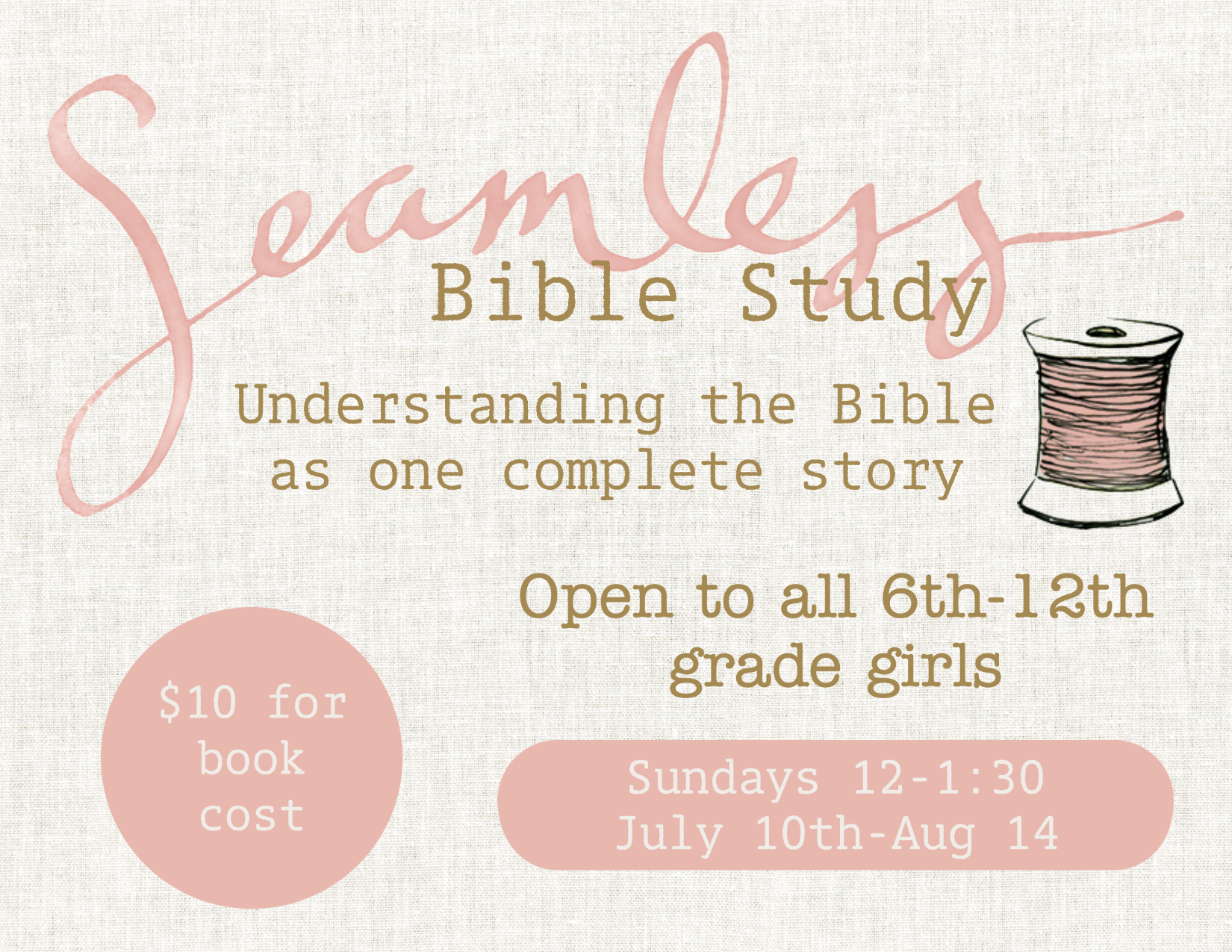 SEAMLESS
HPYOUTH GIRLS STUDY: UNDERSTANDING THE BIBLE AS ONE COMPLETE STORY
SUNDAYS 12-1:30pm   |   $10
JULY 10 – AUGUST 14 in the YOUTH CENTER
Everything in scripture points toward Jesus!
"Whether you've grown up hearing Bible stories or you're exploring Scripture for the first time, the full story of the Bible can be overwhelming. The 66 books may seem disconnected at first glance. In this study, Angie Smith shows you how the whole Bible–from Genesis through Revelation–connects as one beautiful, seamless thread."
This study will help you:
Understand the Bible as a whole;
Get to know the people, places, and promises of God's word;
Grow in your understanding of Scripture;
Discover biblical context that brings Old and New Testament stories to life.
SEAMLESS: HPYOUTH GIRLS
Sundays 12-1:30pm Youth Center July 10 - Aug 14