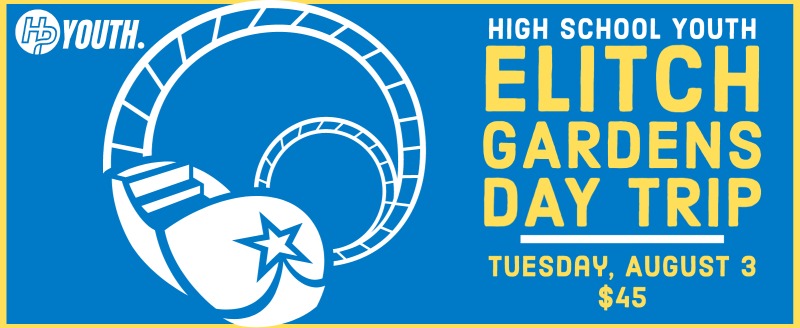 HIGH SCHOOL STUDENTS, join us for a day of fun in Denver. Spend your time at the amusement park, water park, or both.
REGISTRATION INCLUDES: transportation, admission to Elitches, and a lunch voucher.
BRING EXTRA MONEY for games, snacks, and dinner on the ride home.
Departure: EARLY      Return: LATE
Specific times to be announced.
SORRY, REGISTRATION IS CLOSED.
If you have any last minute questions or concerns, please email youth@hpcc.cc.